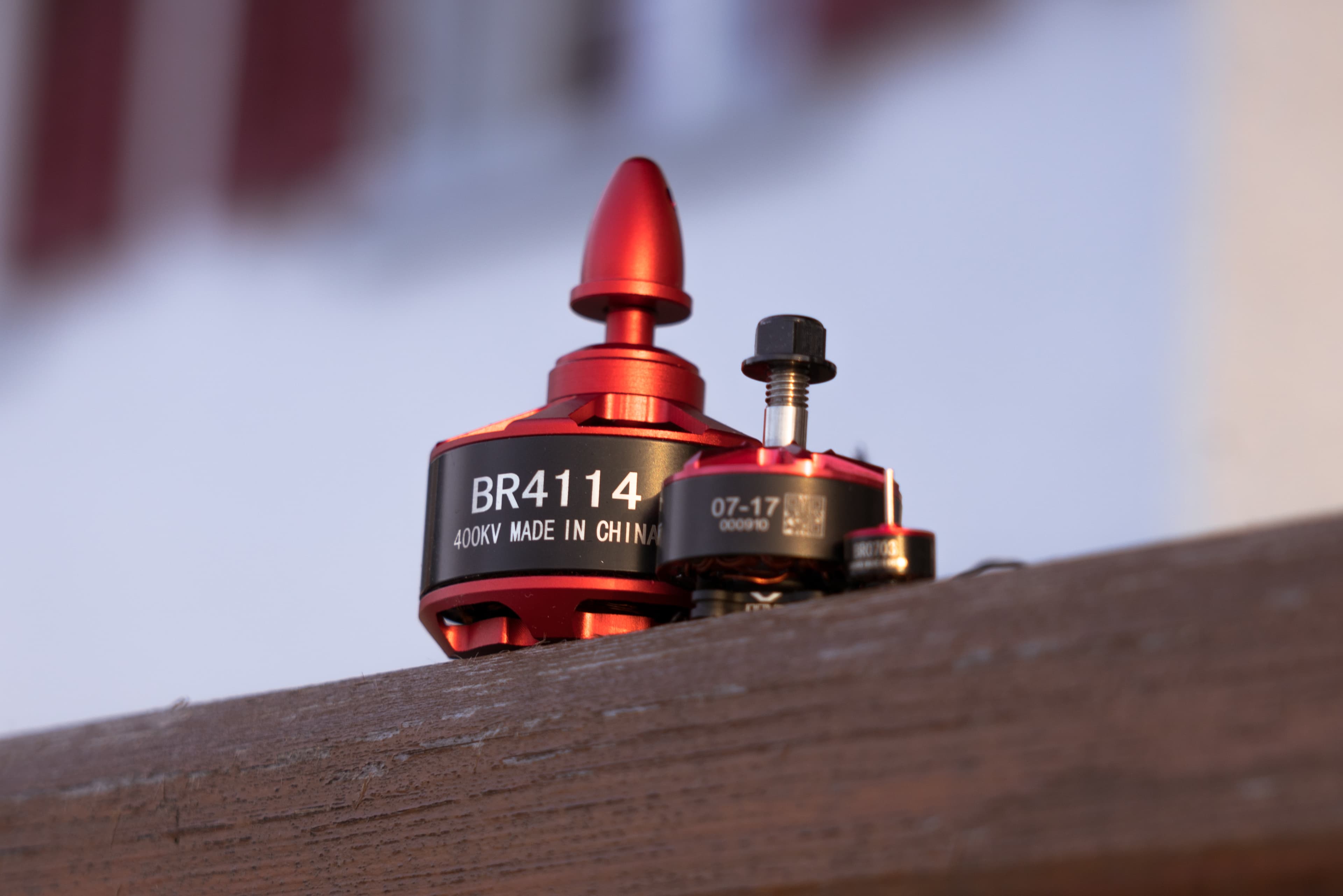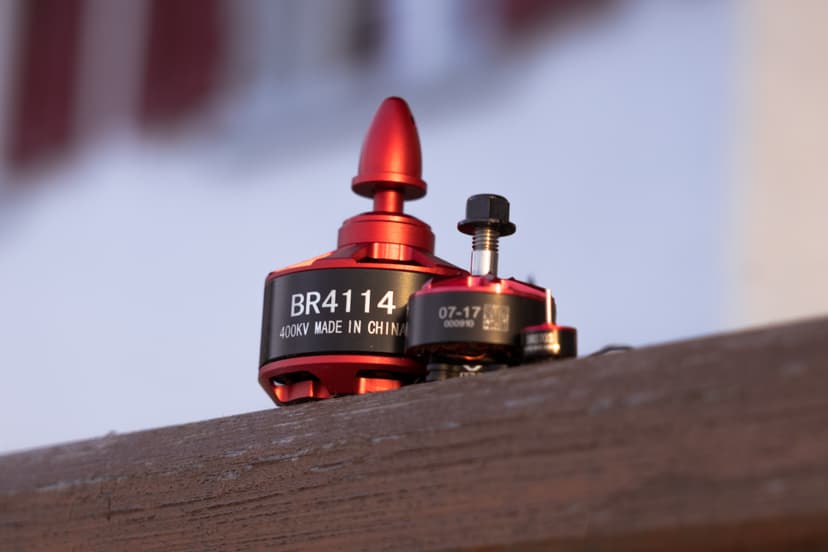 X-Class on a Budget - Parts List
Inspiration
X-Class Drones are huge Racing Drones. Building bigger Drones make it easier for Spectators to see them. This ultimately makes for a much better Racing experience then small Drones do.
I see great potential in them and want to build my own. However, I'm on a tight budget.
My build won't use the highest quality components, but will still be flyable.
In this post, I will list what parts I ordered and why specifically I ordered them.
I've had some inspiration by these X-Class Builds.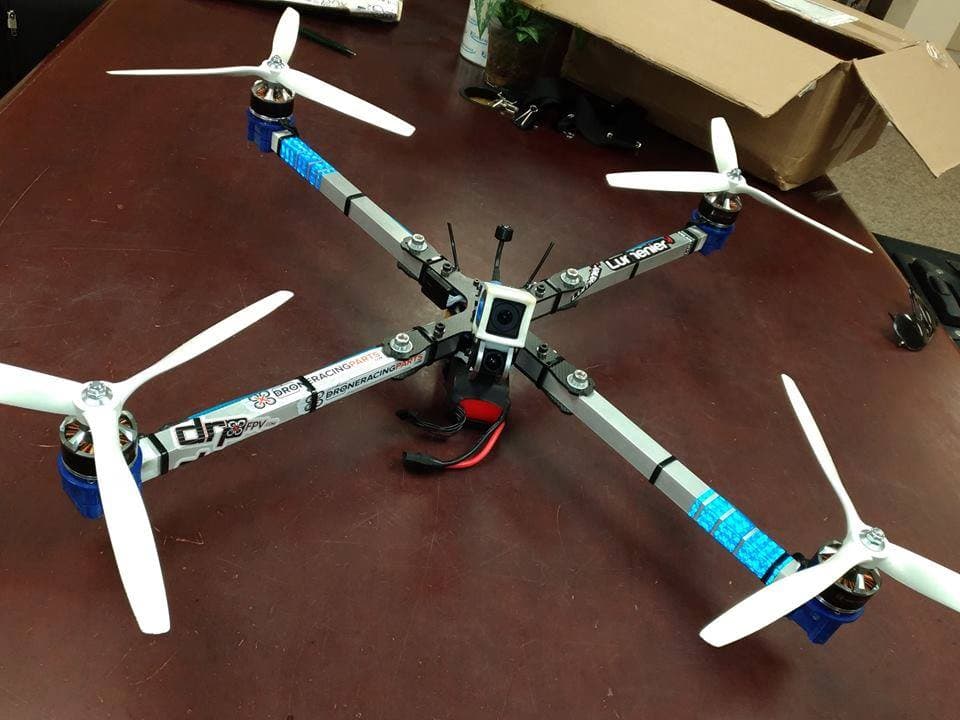 Picture by Travis Brann https://www.facebook.com/travis.brann.9
TL; DR Shopping List
This is the list of the parts I ordered. I didn't test anything and just made assumptions about them.
Parts
The rest of this post will tell why I ordered these components.
Batteries
The Batteries, one of the more expensive parts an X-Class Racers has.
Not having to buy new batteries instead, using batteries I already have saves a lot of money.
That's why I am planning to use my 4S-Batteries in series (and parallel) to power my X-Class Rig.
With 4 Batteries I can make an 8s 3000mah Battery.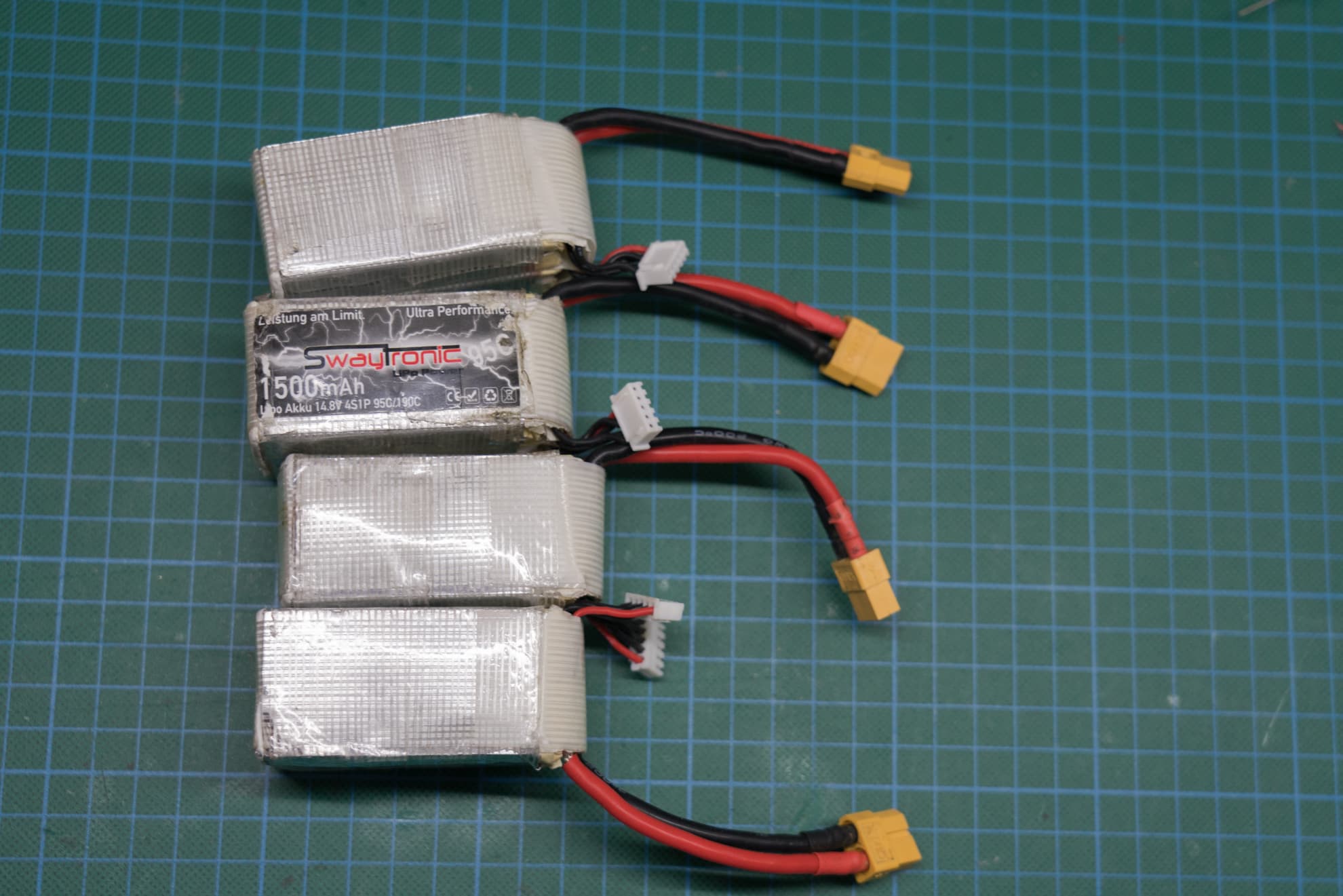 Advantages with 8S
Already have 4S Batteries I can use
I couldn't find motors with higher KV for such a low price.
ESCs can handle it
DIY Frame
The next expensive thing would be the frame. Most good frames cost over 100$.
Cutting an Open Source frame is also rather expensive. So I will DIY my frame out of components we can all get for cheap.
My frame is inspired by an X-Class Frame that Travis Brann built.
It consists of two Realacc X210 Bottom plates sandwiching two aluminium tubes. The electronics will then be put into a QAV X Canopy.
Arms
The arms are 20x20mm, 1m Aluminium Square Tubes. They are cheap, can be found in most hardware stores and are flat, so I don't have to mess with the alignment.
Other Options were carbon arms, but they lose strength as soon as you drill into them.
Motor Mounts
The motor mounts are DIY Mounts. Carbon plates from China, the rest consists of 3D Printed parts and Aluminium standoffs.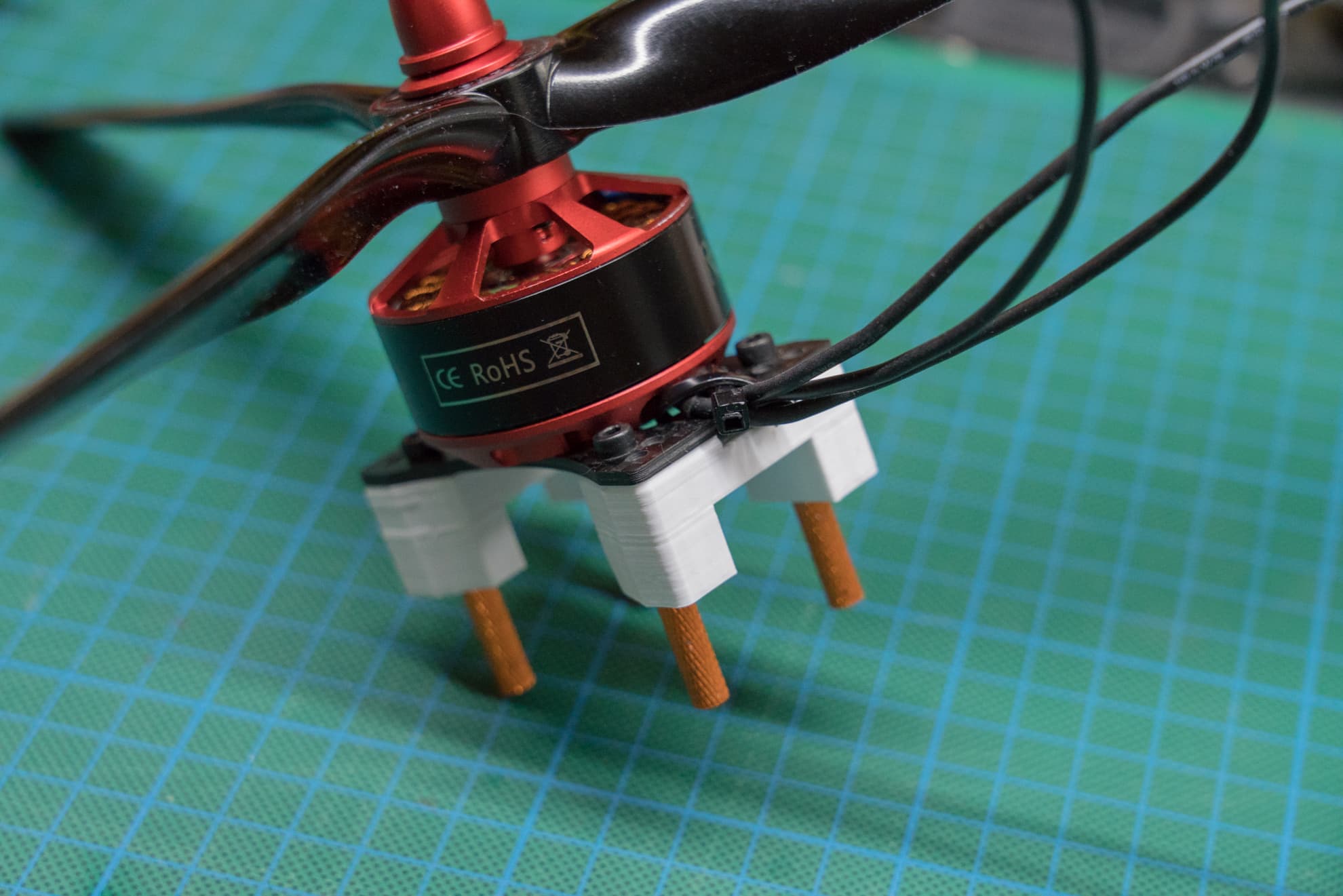 Motors
The Racerstar 4114 400kv for only 20$ a piece was the cheapest motor I could find. With "decent" quality. https://www.banggood.com/Racerstar-Racing-Edition-4114-BR4114-400KV-4-8S-Brushless-Motor-For-600-650-700-800-RC-Frame-Kit-p-1124370.html
With only 400kv it will probably not perform very well on 6S. That's why I went with 8S. If you find a better motor with higher KV, let me know.
Sidenote: It fascinates me that they are even cheaper than standard 5" Racing Motors.
Propellers
The expensive part.
Master Airscrew 13x12
The Master Airscrew 13x12 is considered the Gold Standard for X-Class Drones.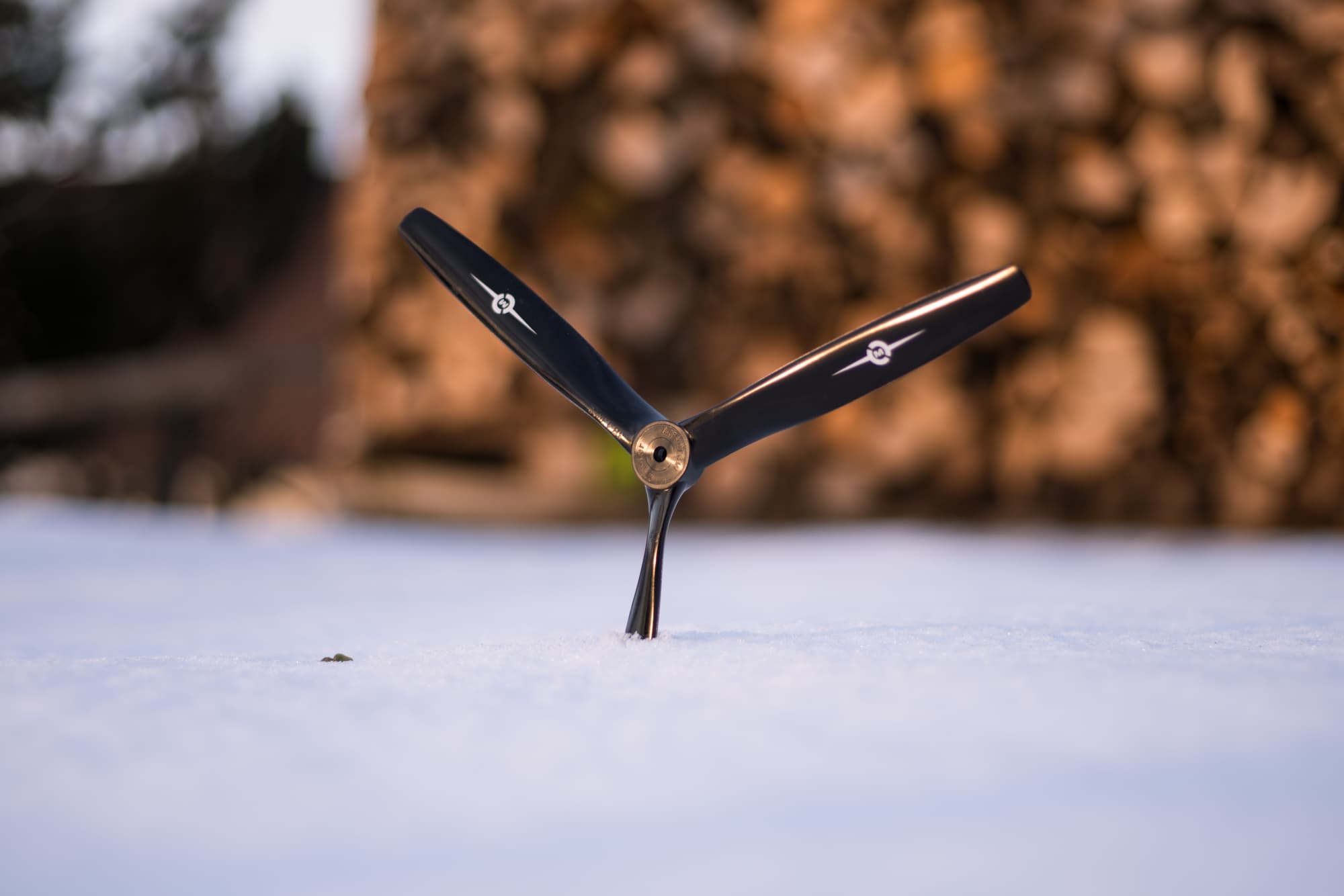 https://www.masterairscrew.com/collections/x-class-drone-racing
Other Option
HQProps 12x6. Better suited for those weak motors but are not released yet.
HQProps 13x10 also not released.
MAS 3X 13x12.
Two blade propellers, if the motor is too weak.
You should probably get the newer MAS 13x12 3X. They are a lot better for this application.
Flight Controller
You could take any Flight Controller but keep in mind X-Class rigs have a lot of vibrations and need a good Gyro.
Unless you want to mess with filtering, here are some good options for Flight controllers with less noise / good filtering.
Helio, dedicated F3 Chip with awesome filters.
BrainFPV, Bosch Gyro, less susceptible to noise
FlightOne, no experience, but they have very good filters

In the end, I got the older BrainFPV RE1, due to a friend having a spare one.
Also, I will power those electronics with a separate second battery, so the voltage supply stays consistent and does not get affected by voltage ripple of the battery.
Capacitors, lots of them!
Capacitors are an essential component in racing drones. More capacitance is always better. It helps reduce noise and enables a longer life of components.
Since this system runs with a max of 33.6V, a 35V Capacitor just won't cut it. A Capacitor should always have at least a 20% margin for Voltage Spikes.
Also, size is no concern on an X-Class, I've sourced some 50V 1000uF Panasonic from a local retailer.
I should probably cover the legs with solder or an extra cable since they will carry a lot of current and will probably melt otherwise.
50V Capacitors 1000uF Panasonic Low ESR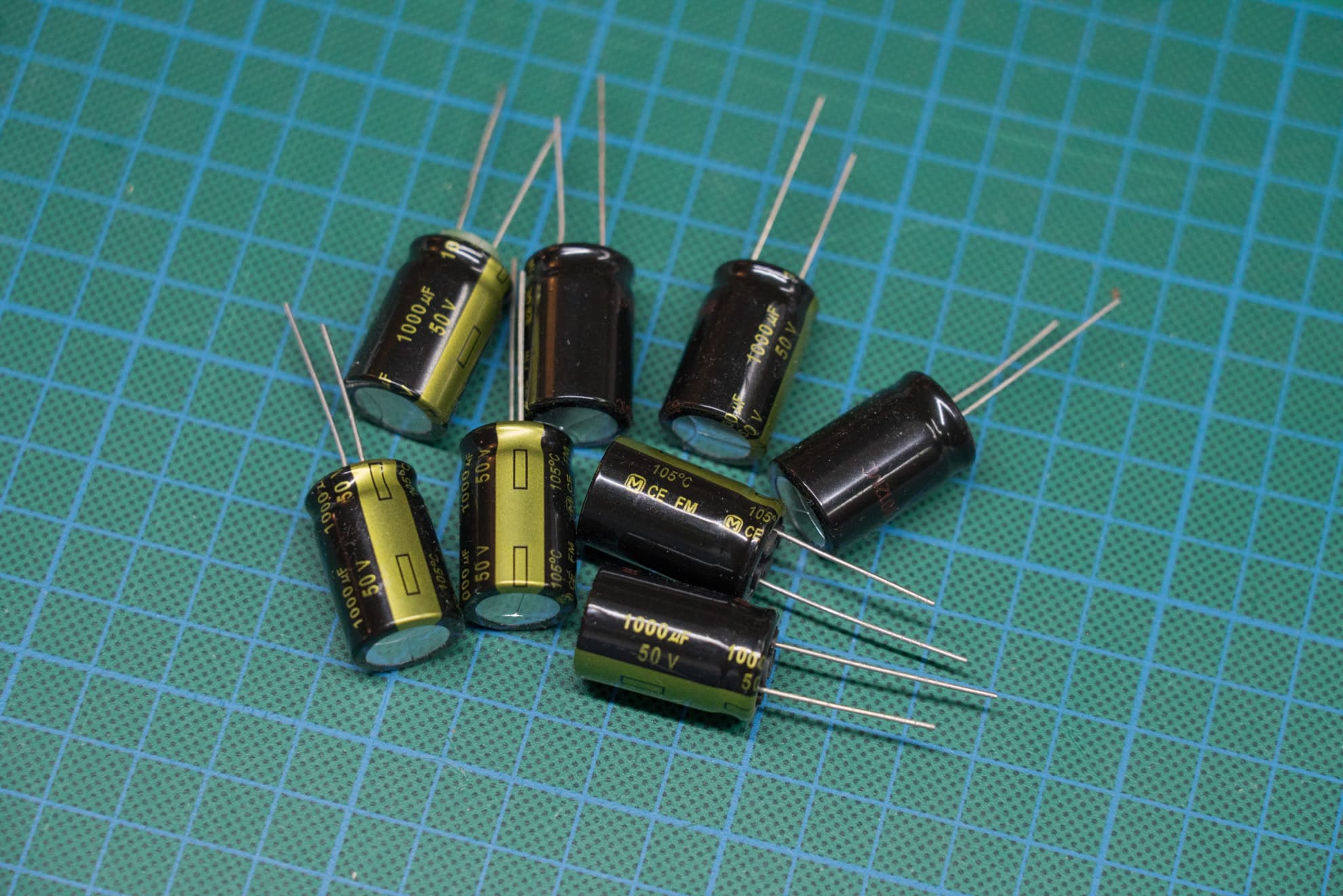 ESCs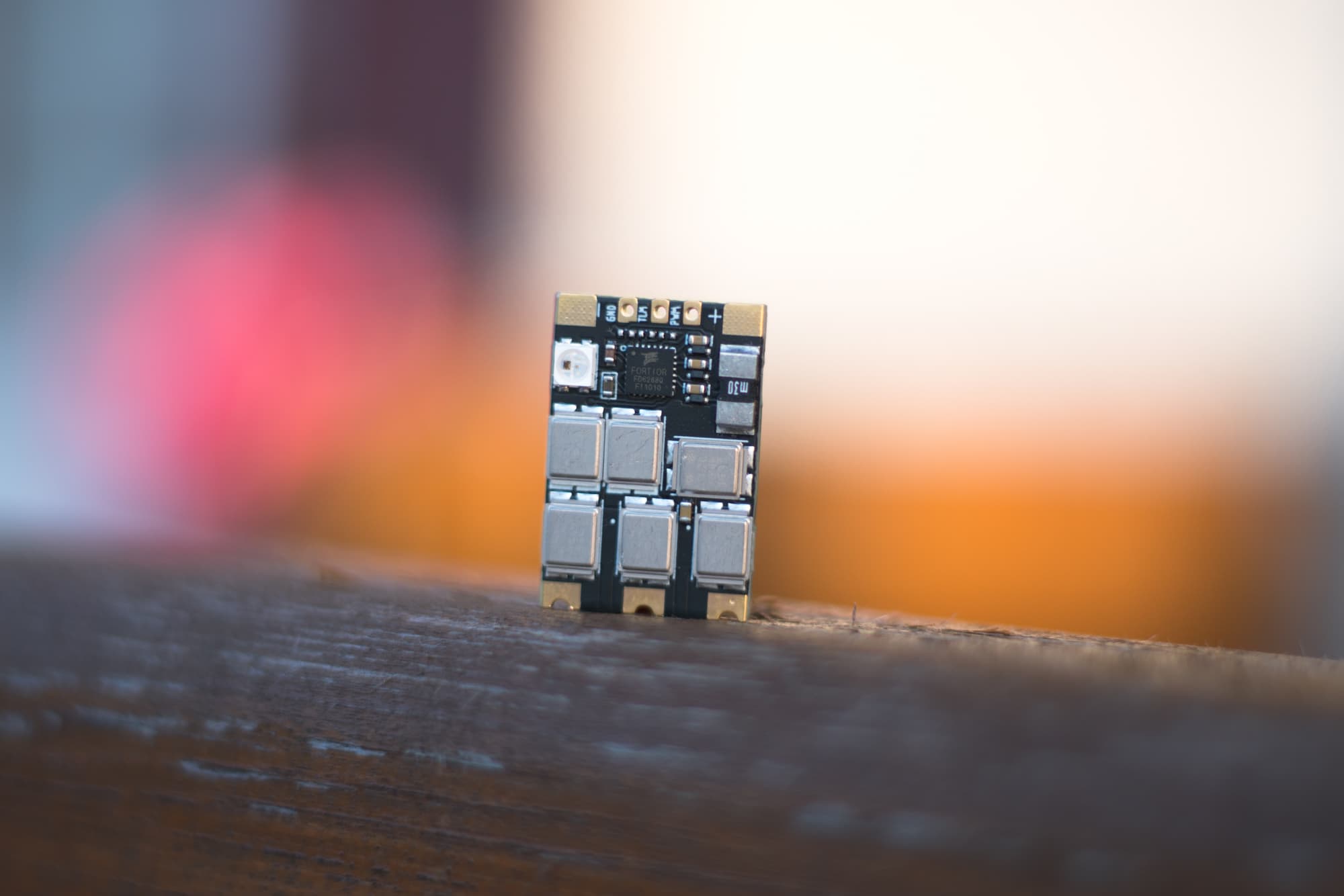 This is the UndergroundFPV Kamikaze Extreme ESC.
It handles up to 8S and should be able to handle the current of a 400kv Motor with 3 Blade Props.
https://www.undergroundfpv.com/products/kamikaze-extreme-32bit-escs
UndergroundFPV makes special ones
V2 was a Wraith 32 metal v2
V3 is a Furling 32 Metal, similar to the tekko32 metal
Most ESCs get manufactured by Airbot. Maybe they put special components on there. Nobody knows...
Alternative (none is rated for more than 6S)
Holybro Tekko 32 F3 Metal
Alternatives
Power Distribution Board
As PDB I will use a Copper Sheet which I found in a dead power supply. I went with AS150 Anti Spark Connectors as Battery Connector.
Cables
10AWG Battery Cable
14AWG ESC Cable
16AWG Motor Cable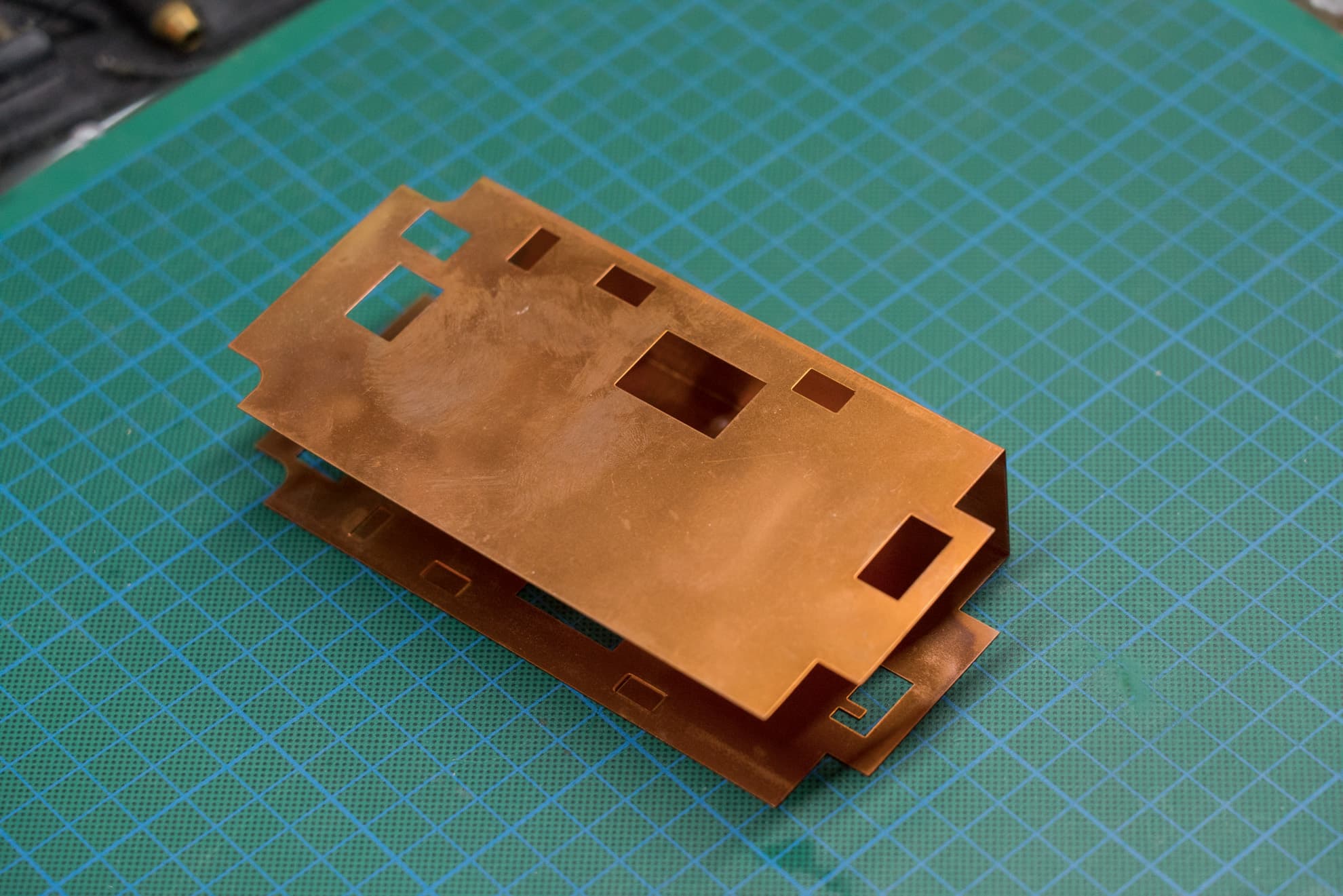 Conclusion
I hope to be able to finish this build as soon as possible. Currently, I'm still waiting for parts.
Follow me on Instagram or Facebook where I post further updates about this project.